Subaru vehicles, including cars, crossovers, and SUVs, are known for their all-wheel-drive system, Boxer engine, and advanced safety features. These are one of the go-to vehicles for most outdoor enthusiasts, but are Subarus reliable?
Generally, Subarus are more reliable than most renowned car brands. Subarus have a reliability rating of 3.5/5 and rank 14th out of 32 car brands. A Subaru comes with modernized safety features, and the annual maintenance cost is $617, slightly lower than $652 across all other branded cars.
This article will discuss whether Subarus are reliable or not, the factors that make them reliable, how long they tend to last, what problems Subarus are known for, etc.
3 Factors That Make Subarus Reliable Vehicles
Let's first review some Subaru features that make it a reliable vehicle.
Subaru's three main positive points are its safety features, a standard and trusted Boxer engine, and lower maintenance costs.
1. Advanced Safety Features
When it comes to safety, Subarus are actively ruling the charts. These vehicles are built to hold up well in collisions. 
The latest Subaru models also come with advanced EyeSight technology that gives an alert when you start driving out of your lane. It also detects objects in front of your car that you might hit, thus reducing the chances of an accident.
The EyeSight technology protects you from pre-collision braking, pre-collision throttle management, and adaptive cruise control. 
It helped Subaru earn the "Top Safety Pick + designation" title from the Insurance Institute for Highway Safety (IIHS), ranking it higher than most competitors.
Other safety features in almost all the Subarus include:
Dual front airbags.
Driver's knee airbags.
Electronic brake force distribution.
Four-wheel disc brakes with anti-lock.
Brake assist.
Rear view reverse camera.
Traction control.
Brake override.
Vehicle dynamics control.
Daytime running lights.
2. Standard Boxer Engine
Subarus are known for its standard Boxer engine, which is more stable, reliable, and powerful than a traditional inline or V-shaped engine configuration. 
The pistons in a Boxer engine create efficient balance because of their smooth horizontal and side-to-side motion. The seamless functionality of Boxer engines helps increase fuel economy.
The Subaru Boxer engine is a safer option during frontal crashes. Because of its low mount, the Subaru Boxer engine dismounts and slides beneath the chassis during a collision. This way, the engine isn't impacted and doesn't enter the passenger cabin.
3. Lower Maintenance Costs
Subarus has an average repair and maintenance cost of $617 per year, slightly below the average of $646 for other popular car brands. 
On the other hand, compared with other Asian carmakers, which cost an average of $428-$551 per year, this price seems a little higher, mainly because Subaru manufactures larger vehicles that are used more intensively.
Common Problems in Subarus
Some problems/faults are more frequent in Subarus that may affect the reliability of vehicles at times. Some of them are as follows.
1. Excessive Oil Consumption
Most Subarus owners complain that their vehicles have unusually high oil consumption. A class-action lawsuit was also filed against Subaru, claiming that models like Impreza, Outback, and Forester consume high amounts of oil.
However, Subaru managed to settle the lawsuit. As a result, the brand agreed to make significant changes and extended the 5-year, 60K-mile powertrain warranty to an 8-year and 100K-mile warranty on all the models listed.
2. Faulty Electronic Systems
The faulty infotainment or in-car electronic system is a significant problem in Subarus. Some of the most frequent issues with Subaru's infotainment system, Starlink, are listed below.
The backup camera freezes or shuts down.
The display goes blank.
Unresponsive touchscreen.
Total system lockup and error messages.
Spotty connectivity features. (i.e., Bluetooth)
The most affected vehicles are Legacy (2018), Crosstrek (2018), Outback (2018), and Impreza (2017, 2018).
3. Faulty Head Gaskets
Another common problem in Subaru is faulty head gaskets. 
The leaks between the engine block and cylinder head cause these faulty head gaskets, which further overheat the engine and cools down the oil. 
The coating of head gaskets in Subarus wears and tears at most 100,000 miles. 
How Long Do Subarus Last?
The average lifespan of a Subaru model is 13 years, with 15000 miles per year. According to Torque News, 96% of Subaru Sedans are still working perfectly after 12 years, which makes Subarus a more reliable vehicle option, considering that the average lifespan of most car brands is 11 years.
Additionally, a Subaru model lasts about 200,000 miles before major maintenance or repair is needed. However, these statistics are only sometimes accurate.
With proper, timely maintenance procedures, your Subaru can even last up to 300,000 miles or more.
MrSubaru1387 on Youtube also made this video showcasing that Subarus are indeed very reliable cars if maintained correctly:
Most Reliable Subaru Models
Some Subarus work comparatively better and rate higher on the reliability scale. The most reliable models are mentioned below. 
1. 2019 Subaru Outback 
The Subaru Outback 2019 model is one of the most reliable outdoor vehicles because of its advanced safety features, standard all-wheel drive, and incredible reliability. 
With this model, Subaru greatly worked on fixing the potential negative points like the transmission, engine, and suspension. 
According to Consumer Reports, the 2019 Outback got a reliability rating of 5 out of 5.
2. 2020 Subaru Forester
The popular compact SUV, the 2020 Subaru Forester, is another reliable and versatile vehicle with a roomy interior, modernized safety features, and rugged body construction. 
This vehicle was rated 5 out of 5 for reliability in Consumer Reports. 
3. 2021 Subaru Crosstrek 
The 2021 Subaru Crosstrek is an affordable and reliable SUV with an AWD standard drivetrain, efficient safety technology, and excellent off-road capabilities. 
The J.D. Power gave Crosstrek 2021 a reliability score of 79 out of 100.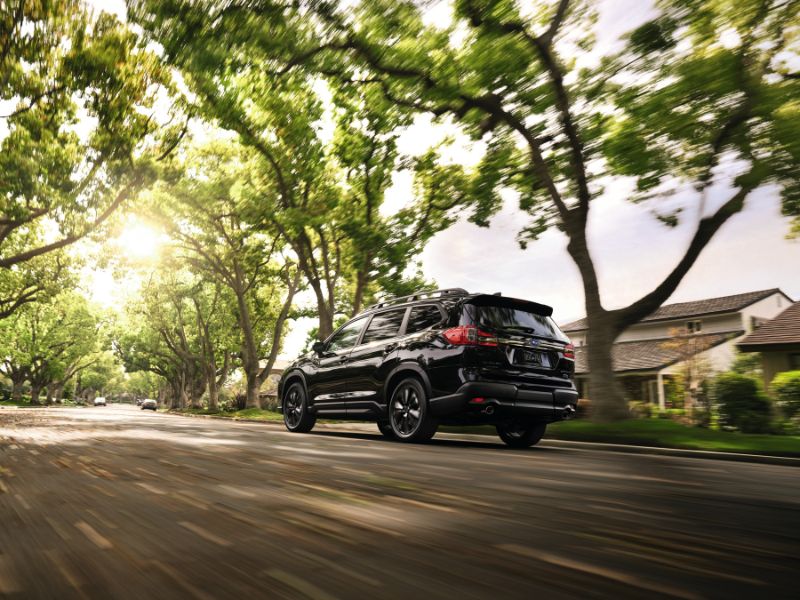 Final Thoughts On Subarus Reliability
Generally, Subarus are a better vehicle choice than most leading car brands. Subarus are reliable because of their advanced safety features and a standard boxer engine that can last 200,000 miles without any major repair. 
According to ReapirPal, Subarus are dependable vehicles with an average reliability rating of 3 out of 5.
Additionally, a Subaru is super-affordable and highly durable because of its great visibility and above-average fuel economy.
Like with most vehicles, there are some common issues to be aware of, though.
For more information, check out these detailed guides for each specific model:
FAQs
Which Is The Most Reliable Subaru In 2022?
The 2022 Subaru Forester is the most reliable Subaru in 2022, with 90 reliability points by Consumer Reports.
Which Are The Three Most Long-lasting Subarus?
Subaru Impreza, Subaru Forester, and Subaru Outback are the three long-lasting Subarus.
How Many Miles Do Subarus Last? 
Generally, a well-maintained Subaru can last anywhere between 200,000 and 300,000 miles.