The famous car brand, Jeep, is known for its incredible range of SUVs. It's been in the market since the 1940s, and Jeeps are considered a prime vehicle choice for off-road adventures. However, aside from all the buzz, are jeeps reliable?
Generally, Jeeps are reliable and provide multiple advanced safety features and engines. However, Jeeps also come with other maintenance and ownership costs that are sometimes expensive. When driven in water and mud, most Jeeps suffer from corrosion but can last for twenty years with proper maintenance. 
In this article, we'll discuss different factors that make Jeeps reliable or unreliable, how long they tend to last and their everyday problems.
4 Factors Determining The Reliability of Jeeps
Every car's reliability depends on multiple factors, such as the engine's performance and maintenance cost. 
Some of the factors that determine the reliability of Jeeps are listed below.
1. Safety
All Jeep vehicles, especially new models, provide incredible safety features that give you peace of mind. 
Most Jeeps are well-built for driving on the road and even for off-roading. 
Some of their safety features are as follows.
Airbags: Most Jeeps come with 7-8 airbags, and Jeep Wrangler is also equipped with airbag curtains.
Anti-lock Brakes: New Jeep models have an ABS that prevents their wheels from locking up under hard braking. This feature was optional in earlier models.
Track Control: Jeeps have a Track Control System that detects if a loss of traction has occurred among the car's wheels. This system works perfectly on ice and other surfaces, particularly for new/inexperienced drivers.
Electronic Stability Control: This feature improves the directional control and stability of the vehicle under diverse driving conditions. However, the ESC system works most effectively when your Jeep's anti-lock braking system's in standard working condition.
Other safety features in Jeeps include Accident-avoidance systems, Safety-belt features, Tire-pressure monitors, and Telematics.
Renegade and Cherokee are generally reliable Jeeps. According to Insurance Institute for Highway Safety (IIHS), the 2022 Jeep Compass earned a Top Safety PICK Rating, making it the most reliable Jeep in 2022. 
On the other hand, IIHS has ranked Wrangler and Gladiator as relatively less safe/reliable vehicles. 
2. Engine
Jeeps are reliable vehicles in terms of engines. The most used engine in jeeps is the brand's 3.6-liter Pentastar, which provides plenty of power without sacrificing efficiency.
Another reliable Jeep engine is a 4.0 Liter inline-6 engine with a cast-iron block and cast-iron head. It has two valves for each cylinder and is one of the most reliable inline-6 engines on the market.
3. Common Problems and Maintenance Costs
Generally, Jeeps face a multitude of problems. The seriousness of these problems, followed by different maintenance costs, determines the reliability of Jeeps.
The table below shows multiple Jeep models, their respective problems, and their reliability rating.
| | | | | |
| --- | --- | --- | --- | --- |
| Model | Starting Price | J.D. Power Reliability Rating | Most Common Problems | Years to Avoid |
| Grand Cherokee | $38,270 | 79/100 | 2022 recalls include related to signal malfunctions, missing tether weld from backseat frame, steering assembly bar issue | 2011, 2022 |
| Cherokee | $33,995 | N/A | Transmission issues, headlamp issues, rough shifting | 1999, 2014, 2015 |
| Compass | $26,390 | N/A | Engine problems, control arm/bushing failure, transmission issues | 2007, 2008, 2014, 2018 |
| Renegade | $24,195 | N/A | Engine problems, brake screeching, transmission issues | 2015, 2016 |
| Wrangler | $29,995 | N/A | Electrical issues, TIPM failure, steering wheel shaking | 2008, 2012, 2014 |
| Gladiator | $36,480 | N/A | Steering issues | 2020 |
| Wagoneer | $58,995 | N/A | Clutch pressure may overheat, seat belt retractor lock failure, and transmission issues | 2018, 2014, 2016 |
| Grand Wagoneer | $88,640 | N/A | Disabled airbags, rearview camera display issues, issues with seat locking into an upright position | 1993, 2022 |
Source:
getjerry.com
Primarily, people drive Jeeps off-road in mud and water, which results in an excess amount of moisture, and the car often gets rusty.
A well-maintained Jeep doesn't usually break down, but if it does, the maintenance costs might be a bit heavier on your budget. 
Despite its tumble and rough image, an average Jeep costs about $634 per year to maintain, slightly higher than average for a major brand. 
RepairPal, the major provider of maintenance and auto repair information to consumers, states that, on average, a Jeep needs unscheduled maintenance roughly 0.3 times per year, slightly below the rate of 0.4 for an average car.
Remember that maintenance costs always vary depending on the type of Jeep you're driving. 
The annual maintenance costs for the three most popular Jeep models are listed below.
| | | | |
| --- | --- | --- | --- |
| | Budget: Compass | Mid-range: Cherokee | Splurge: Wrangler |
| Reliability Rating | 4/5 (average) | 4/5 (average) | 3.5/5 (average) |
| Annual Maintenance Cost | $430 (average) | $516 (average) | $784 (average) |
| Repair Frequency | 0.2/year | 0.3/year | 0.3/year |
With proper maintenance and care, a Jeep can last up to 15 years; in some cases, it even runs smoothly for 20 years. 
In ideal conditions, you should expect the engine to run smoothly over 200,000 miles. 
Car Wizard on Youtube also gives his expert take on what Jeeps to avoid and which are gems:
4. Cost of Ownership
On average, most Jeeps also have a fairly high cost of ownership. This cost depends upon insurance premiums, loan interest, depreciation, repairs, fuel costs, and maintenance.
While your Jeep may not need frequent repairs, insurance premiums could be slightly higher. Expect to pay more if you want to own a modified Jeep or a model that's meant for off-road. 
The extended warranty of the Jeep is called Mopar Vehicle Protection (MVP). The two basic MVP plans are listed below.
Maximum Care: This warranty plan covers over 5,000 components, and coverage can extend to 125,000 miles or eight years. Other benefits for roadside assistance include multiple allowances for towing and expiration at 100,000 miles.
Added Care Plus: This plan covers 800 components and is available for up to 150,000 miles or eight years. It's an inclusive warranty that lists every covered part and includes the transmission, engine, drivetrain, engine cooling, steering, air conditioning, and brake parts, among others.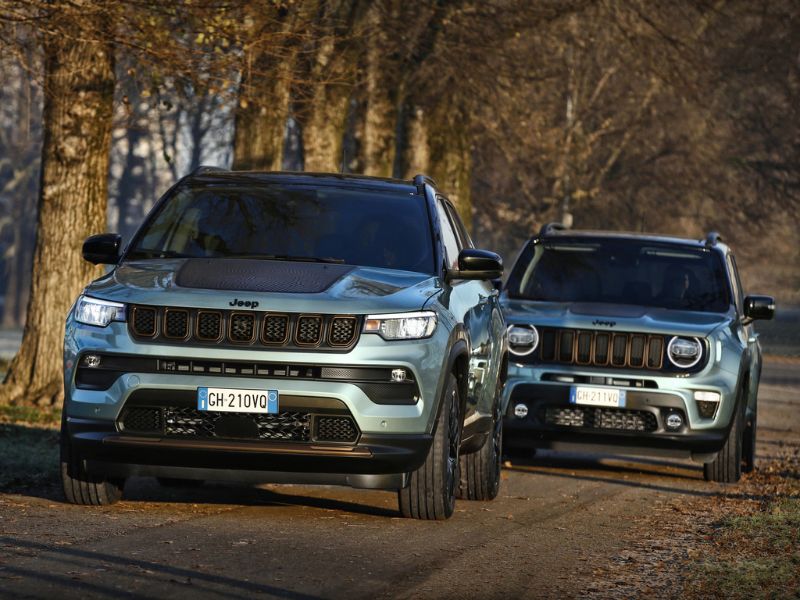 Final Thoughts On Jeeps Reliability
Generally, Jeeps are reliable vehicles that offer modest safety features, a standard 3.6-liter Pentastar engine, and sustainable maintenance costs.
In 2021 and 2022, Jeep rose in the Consumer Reports list for reliability, but there are some common issues to be aware of.
For more information, check out these detailed guides for each specific model:
FAQs
Which Jeep Model Is Most Reliable For Off-Roading?
The 2022 Jeep Wrangler, Rubicon, is the most reliable Jeep vehicle for offloading because of its advanced features, including front and rear Dana 44 axles, 33-inch all-terrain tires, and much more.
Is The 2022 Jeep Gladiator A Reliable Vehicle? 
According to Consumer Reports, the mid-sized truck – the 2022 Jeep Gladiator, is on the list of the top 10 least reliable vehicles because of its poor fuel economy and ride quality. 
Which Jeep SUV Is Most Reliable?