The Jeep Patriot is a compact crossover SUV that was discontinued in 2017, but the vehicle still has a lot of loyal customers who'd prefer getting their hands on a second-hand Patriot. If you're in the market, you may want to know just how long Jeep Patriots last.
A Jeep Patriot typically lasts 100,000-200,000 miles or 10 to 15 years. If you abide by the service intervals of your Jeep Patriot and undertake maintenance work frequently, it can even last for 250,000+ miles. Since the Jeep Patriot is no longer manufactured, you can only get a second-hand version of the vehicle. 
This article will discuss how long Jeep patriots last, how many miles they tend to get before maintenance costs become an issue, and other maintenance tips to ensure the vehicle's longevity.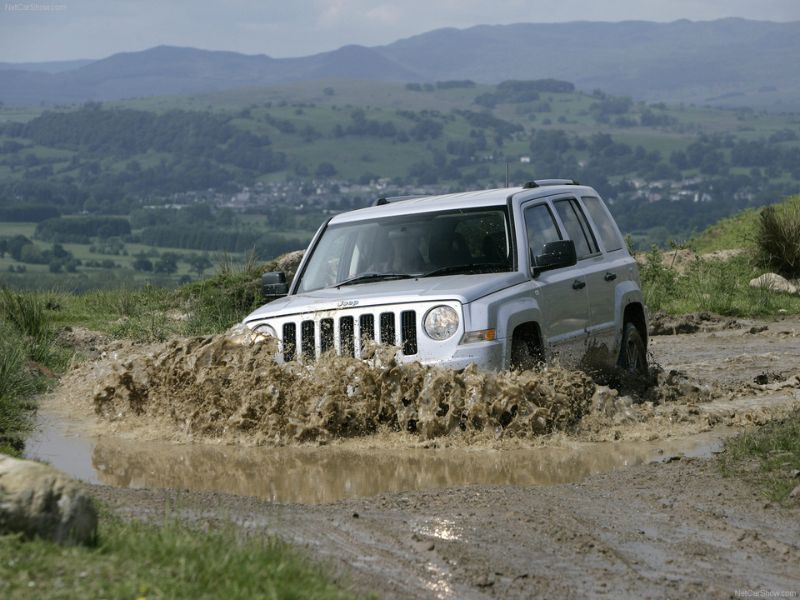 How Many Miles Do Jeep Patriots Last?
As with all the other Jeeps, Patriot also comes with a standard four-wheel drive system, making it a reliable vehicle for driving off-road or in harsh conditions.
It's also equipped with advanced safety features, making it one of the safest SUVs.
Jeep Patriot is an entry-level Jeep that is not as popular as other models but still has some great features. This SUV can last for about 100,000 to 200,000 miles or 15 to 20 years, depending upon the model. 
Some Patriot owners claim that their Jeep lasted for 250,000 miles while others damaged theirs' beyond repair below the 100,000-mile mark.
The earlier models of Jeep Patriots come with several common problems, including leaking issues, transmission failure, etc. 
However, Jeep worked to improve the latest models of Patriot, and the 2016 and 2017 Jeep Patriots are ranked in the top 20 for reliability in their respective years.
Additionally, if you keep up with suggested maintenance tips, regular oil changes, and other major services, a Jeep Patriot is a reliable vehicle that can last for 200,000 miles. 
Tips: Pay attention to lights, gauges, or alerts to make them last even longer. Check your fluids regularly, change your air filters, and inspect and rotate tires.
ThinkOutsideTheCube on Youtube has a review video where he shows a high-mileage Jeep Patriot with over 130,000 miles:
How Long Does a Jeep Patriot Last Without Major Maintenance?
A Jeep patriot has a frequency score of approximately 0.9, compared to an industry average of 1.3, which means that a Jeep Patriot will need major unscheduled maintenance once in three years, substantially making it an above-average vehicle.
Generally, a "frequency score" tells how frequently a vehicle needs major maintenance in three years. A car with a frequency score of 3 will need major service every year. 
The closer this score is to 0, the more reliable a vehicle is, and the more it can go without major maintenance services. 
Remember that the "major" maintenance we are talking about here is an expensive system breakage, generally a $1,000 component that requires repair.
How To Ensure The Longevity Of Jeep Patriots?
To elongate the lifespan of your Jeep Patriot, you must follow routine maintenance procedures that'll help you avoid costly unscheduled maintenance. 
You can find your vehicle maintenance schedule in the car owner's manual, which lies in the glove compartment. It explains which maintenance services your car requires and how frequent they need to be.
Nowadays, because of mechanical improvements to the engine design, new vehicles require less look-after than before. 
To make your Jeep Patriot last longer, follow these general maintenance services, and you'll be good to go.
Oil Change
It's standard to change your Jeep Patriot's engine oil every three months or 5,000 to 10,000 miles.
Tire Rotation
Because a Jeep's front two tires carry most of the vehicle's weight, a tire rotation is necessary to even out the stress.
It's recommended to rotate your Jeep's tires with every oil change. Also, check your tires for any cracks/tears, or you can use the famous penny test to check the tread depth of your tires.
Wiper Blades
When the wiper blades of your Jeep Patriot are damaged in any way, they begin to smear, squeak, or reduce driving visibility.
Therefore, it's recommended to upgrade them every 6 to 12 months.
Engine Filters
Jeep Patriot has an engine filter that keeps dirt and debris from entering the engine.
You must change these filters every 15,000 to 60,000 miles.
Brake Pads
It's recommended to change the brake pads of your Jeep Patriot every 30,000 to 50,000 miles.
Multipoint Inspection
Whenever you go for an oil change, it's recommended to get your vehicle's fluid levels, hoses, inflation pressure, tire tread depth, battery, belts, and air filters checked.
Final Thoughts On How Long Jeep Patriots Last
Jeep Patriot is a significantly dependable vehicle with a reliability score of 4 out of 5. On average, Jeep Patriots can last 100,000 to 200,000 miles or over 15 years. 
Some Jeep Patriots can work smoothly for 250,000+ miles with proper maintenance services.
Besides an above-average reliability rating, Jeep Patriots are also quite affordable and offer great durability for an entry-level SUV. 
FAQs
Is The 2015 Jeep Patriot A Reliable Car?
The 2015 Patriot has an average reliability rating of 3 out of 5 from J.D. Power, which is almost average. 
What Are Some Common Problems Of The 2014 Jeep Patriot? 
The most common problems in the 2014 Jeep Patriot are sluggish acceleration, disappointing fuel economy, rough ride, limited cargo space, and cut-rate interior materials.
What Are The Drawbacks Of The 2017 Jeep Patriot?
The main lacking points of the 2017 Jeep Patriot are a tight interior, mediocre fuel economy, below-average CVT, and lack of safety technology.