Gas prices worldwide are at an all-time high, and now more than ever, you require a car that gives you good value for money when it comes to gas. For all SUV lovers, there's an easy compromise for your car preferences and wallet. You can opt for small SUVs to get the best mileage for your cash.
The best small SUVs with good gas mileage are the 2022 Nissan Kicks and the 2022 Hyundai Kona if you're working on a budget. For Hybrid lovers, the 2022 Honda CR-V Hybrid and 2022 Hyundai Tucson Hybrid are eco-friendly and fuel-efficient. The Toyota RAV4 Prime has the best gas mileage and a luxurious drive. 
This article will look at the best small SUVs in the market with excellent gas mileage.
5 Small SUVs With The Best Gas Mileage
The market for cars is saturated with options. As a buyer, you understandably are looking for the best value. 
For your convenience, here is a breakdown of the five best options to consider right now:
Budget Friendly SUVs
Here are the top two gas-saving small SUVs that your money can buy:
2022 Nissan Kicks
If getting a car under a budget is your top priority, then the Nissan Kicks is the car for you, with a starting low price of just $19,900. 
The Nissan Kicks gets 31 miles per gallon in the city and 36 miles per gallon on the highway. It has many excellent features, such as automatic emergency braking and Apple car play. It also offers a lot of cargo space for such a small SUV.
The engine is a little underpowered but provides an excellent ride for your money. With its low cost and great mileage, this car is an excellent choice for a buyer on a budget.
2022 Hyundai Kona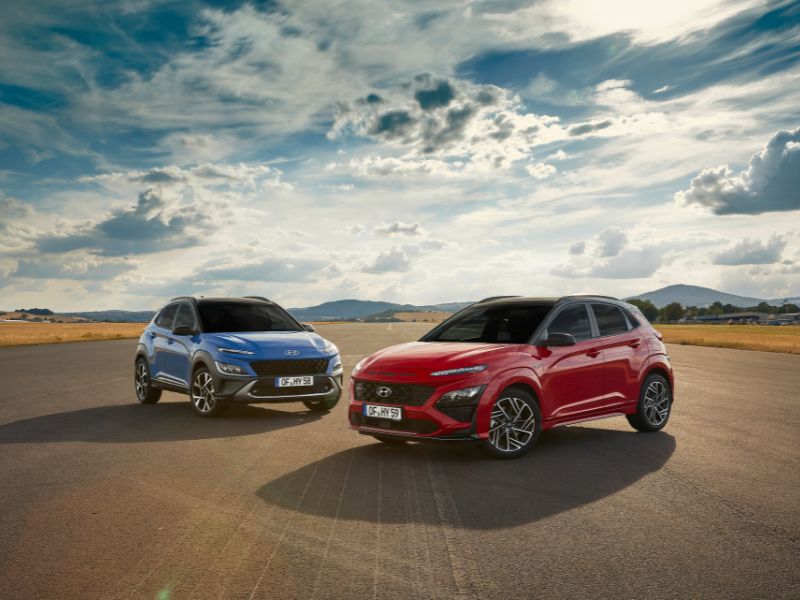 The Hyundai Kona is also an excellent buy on a tight budget, with a starting price of $21,300. 
It's rated for 30 miles per gallon in the city and 35 miles per gallon on the highway, which is a little bit thirstier than the Nissan Kicks but is still great value.
The 2022 model received an entirely new look and comes with an easy-to-use touchscreen and built-in convenience systems like android auto. 
The Kona gives you great mileage along with a powerful engine.
Hybrid SUVs
Hybrids are popular for fuel efficiency, high-power engines, and reduced carbon emissions.
Here are the best hybrid small SUVs that give impressive gas mileage:
2022 Honda CR-V Hybrid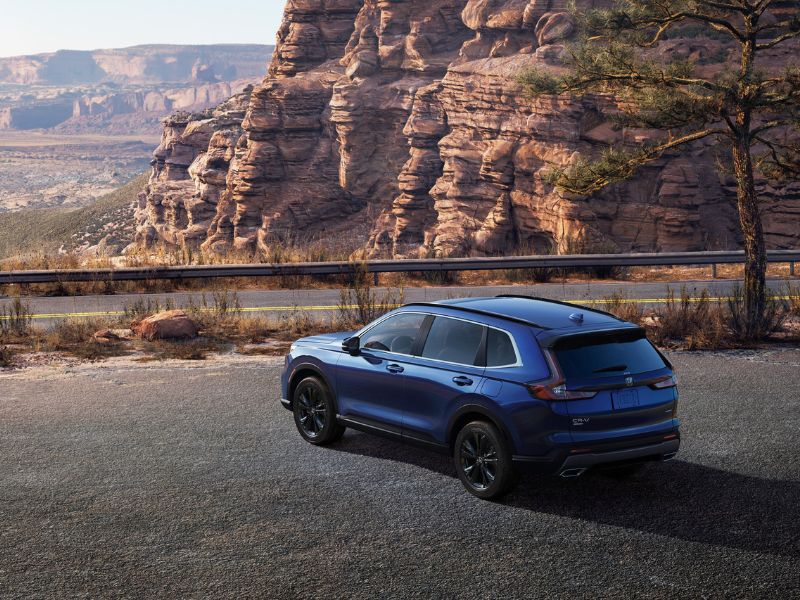 The 2022 Honda CR-V has a starting price of $32,010. It is rated for 40 miles per gallon in the city and 35 miles on the highway. 
The CR-V Hybrid offers a lot of cargo and passenger space with standard all-wheel drive. Along with a decent collection of tech and safety features, such as cruise control.
It offers buyers a comfortable ride, and owners can expect to save long-term thanks to that impressive fuel economy. 
2022 Hyundai Tucson Hybrid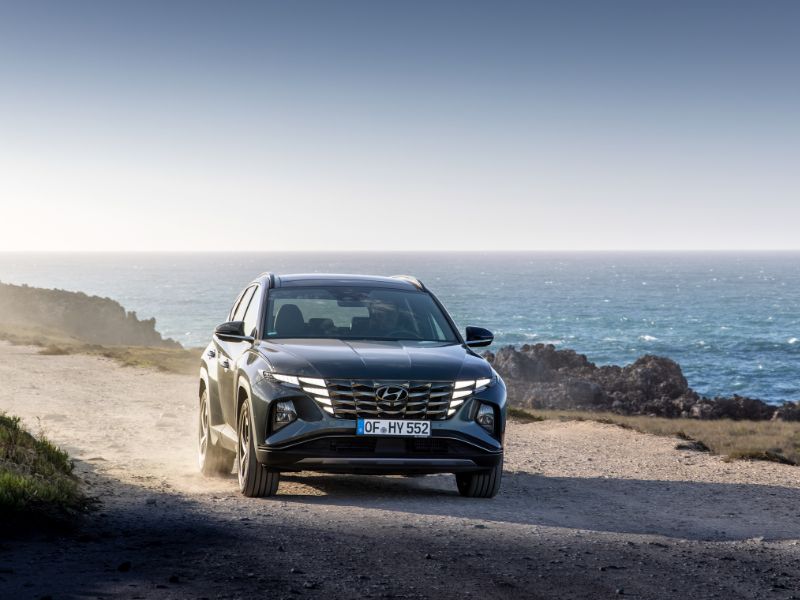 The 2022 Tucson Hybrid has a starting price of $29,750. 
It gets 80 MPGe and 35 miles per gallon for the city and highways. It has terrific value for money when it comes to gas mileage.
Available as a plug-in hybrid or a regular hybrid, not only does it have top-of-the-line safety features, but it also has a spacious cabin and seating.
Best Luxury SUV
Toyota RAV4 Prime 
The Toyota RAV4 prime comes with a starting price of $40,300. However, nothing beats this beast when it comes to luxury and mileage. 
It has a staggering 133 MPGe and 54 miles per gallon in both the city and on the highway, the best mileage we have seen thus far by a large margin. It also comes with a high 42-mile electric range as a plug-in hybrid. 
The Toyota RAV4 Prime offers a comfortable and luxurious riding experience. It has decent seating and cargo space, fulfilling all your SUV needs.
It also has a bundle of safety and tech features like Amazon Alexa.
Final Thoughts On Small SUVs Gas Mileage
Gas prices are rising, and there is little hope of them coming down soon. Small SUVs should be your go-to choice if you want to invest in a car this year.
These small SUVs provide spacious comfort and luxury but are much easier on your pocket.
You may be disappointed with the market as a car fanatic, but these cars will not disappoint.  
FAQs
Which SUV Is Currently #1 Selling? 
The Toyota RAV4 Prime is at the top with a 2.7% market share. It was the best-selling SUV for a year and held a significant margin over its #2 competitor, the Tesla Model Y. 
What Are The Advantages Of a Small SUV?
A small SUV is much safer than a typical car; it has a much sturdier frame and hence provides much more safety in the unlikely event of a crash. They also have more space and are versatile in their use. 
Is it Worth Buying a New Car in 2022? 
While the current high car prices are tough on buyers on a budget, it is a great time to buy a car if you already have a vehicle to trade in. The high capital on your previous car allows you a better deal when trading in.